It's a bug's life for some
Thursday 23rd June 2022 7:00 pm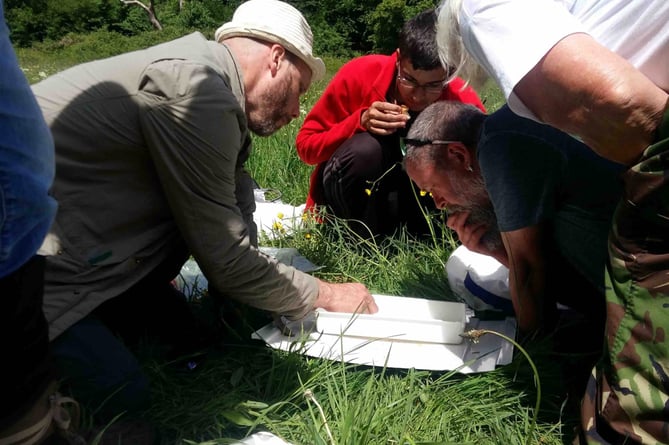 Subscribe newsletter
Subscribe to our email and get updates right in your inbox.
Green Futures Newton Abbot is launching an initiative to tackle the significant decline in pollinating insects, and they're asking locals to get involved.
A spokesman for the community environmental group explained: 'Pollinators keep our ecosystems healthy by helping plants to reproduce. They are essential for us too because they help crops develop to produce food. It is estimated that pollinators are responsible for 35 per cent of global food production. But their numbers have been plummeting over the last few decades. Remember when you used to go for a drive and have a windscreen covered with insects? This no longer happens.'
They continued: 'The good news is that we can all help pollinators to regain healthy population levels again.'
The Bradley Bug Recovery Network is a pilot project, funded by the Devon Environment Foundation, focusing on the specific neighbourhood of Bradley Valley in Newton Abbot. Together with Bradley Barton Primary School, the Newton Abbot and District Co-operative Allotment Association, the National Trust, Newton Abbot Town Council, Teignbridge District Council, local householders and the Devon Biodiversity Records Centre. They are currently monitoring pollinator levels in order to establish a baseline of population numbers.
The group will then work with their partners and residents, sowing wildflower seeds to boost the area's nectar resources. Next summer they'll see if numbers have increased.
Bradley Barton Primary School headteacher, Julie Barton said: 'Sowing wildflowers around our school car park has brightened up the area and helped give our pupils a better understanding of pollinators need wildflowers. It is a really positive example of what we can all do to help restore pollinator levels in our local area".
The spokesman added: 'Getting local people involved is the key to the success of the project. We are aiming to support as many Bradley Valley residents as possible over the summer to spend 10 minutes a week in their gardens counting the pollinators that land on particular flowers. This will give us a larger and more accurate measurement of pollinator numbers in the area. Anyone can get involved, just contact us on [email protected] or look us up on Instgram @bradleybugs. Together we can help our pollinator pals to get back on their feet again so we can all benefit!'
 Pictured: A group of volunteers with Phil Sansum from Devon Biodiversity Records Centre identifying pollinators on site at Bradley Manor.