MP recognises work of mental health charity founder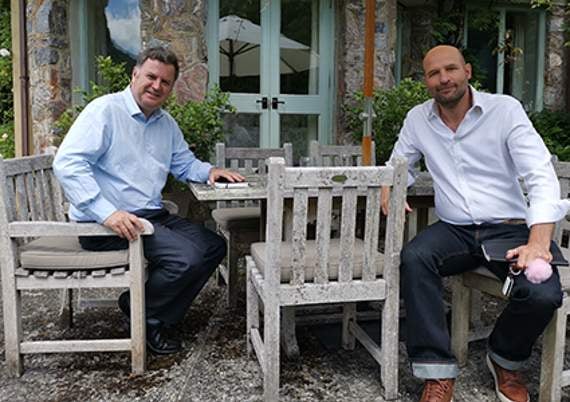 Joel Sutton (right) with Mel Stride MP
()
Subscribe newsletter
Subscribe to our email and get updates right in your inbox.
JOEL Sutton, the co-founder of the The Youth Mental Health Foundation – a non-profit organisation based in Ashburton that supports young peoples' mental health – met with Central Devon MP Mel Stride to discuss mental health issues and how more support can be provided to young people.
In particular, the organisation helps parents of young people who self-harm to play a key role in their child's recovery.
So far Joel, and his 17-year-old daughter Jade, have visited 73 schools and delivered assemblies and workshops to over 35,000 young people in Devon.
The assemblies are delivered by Jade who talks about her own experiences and helps her young audience to destigmatise mental health and so find it easier to ask for help. She focuses on three key principles:
Being resilient and understanding that setbacks and disappointments are for learning and make us stronger;
Accepting, respecting and celebrating our differences;
Building self-esteem and seeing an inspiring future for themselves.
Joel said: 'The Covid pandemic has put incredible strain on young people's mental health, so demand for our online course and school assemblies is extremely high. We're delighted that Mel has recognised our work and we're really grateful for his help in spreading our free resources to the many parents caring for a young person who self-harms.'
Mel added: 'Jade and Joel are doing extraordinary work in encouraging more people to talk about mental health and to seek help when they need it. Identifying problems early is essential in helping people before their struggles escalate.'
As a treasury minister Mel helped to deliver the largest ever cash increase for our NHS - an extra £20 billion in real terms each year by 2023-24, including an additional £2.3 billion a year for mental health services.
The Youth Mental Health Foundation is recruiting to grow its Leadership Team and create an Advisory Board. Anyone with experience in family therapy or psychotherapy, public health or accountancy or anyone who feels feel they can contribute to its mission in any other way should email [email protected].