IT was the turn of Dawlish firefighter Jon Waller to lead his colleagues for his station's latest training night, which took place at Haldon Forest Park.
The subject this week was Breathing Apparatus (BA) training and branch techniques, which are the settings used on the hose when firefighting internally.
'We practice these so we can quickly and efficiently use the right settings, for the right amount of water in dark, smokey and high pressure situations.' a spokesman for Dawlish Fire Station said.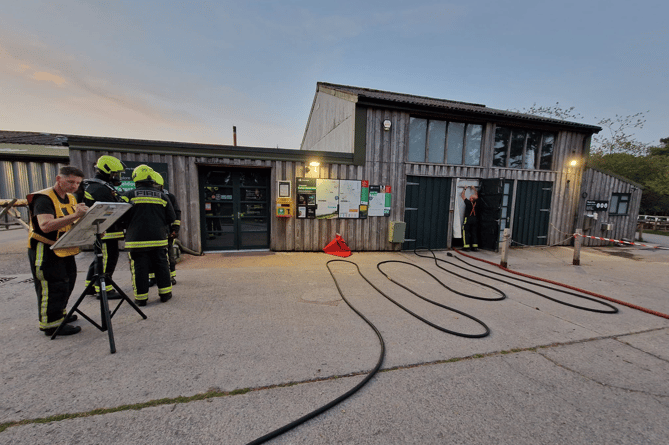 (Photo by Dawlish Fire Station)
'We then had to use the right branch setting for the corridor with targets set up to hit with a long pulse and a jet' the spokesman added.
At the end of the corridor was a fire to put out using a painting technique; once the crew had finished the drill, a 45mm hose was set up in the open so the crew could do more branch practice.
'With temperatures in the mid 20s, it proved to be a hot night in full kit for the crews and after drill the crew enjoyed a bit of cake to celebrate Firefighter Byron Woods' birthday' the spokesman went on to say.