FIREFIGHTERS from Buckfastleigh and Ashburton responded to reports of a house that had been struck by lightning in the early hours of this morning (Sunday, September 17).
On arriving at the scene in Totnes at just before 2am crews found that the occupant had vacated the property and was safely with neighbours sustaining only minor injuries from a ceiling falling down.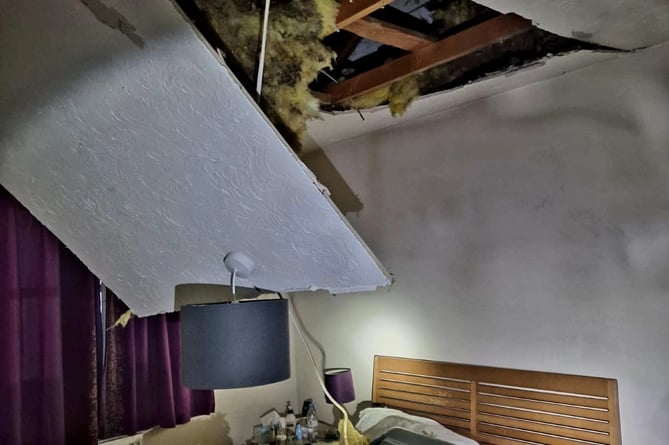 ( Photo: Buckfastleigh Fire Station)
Crews used two breathing apparatus to check the upstairs of the property due to a strong smell of burning.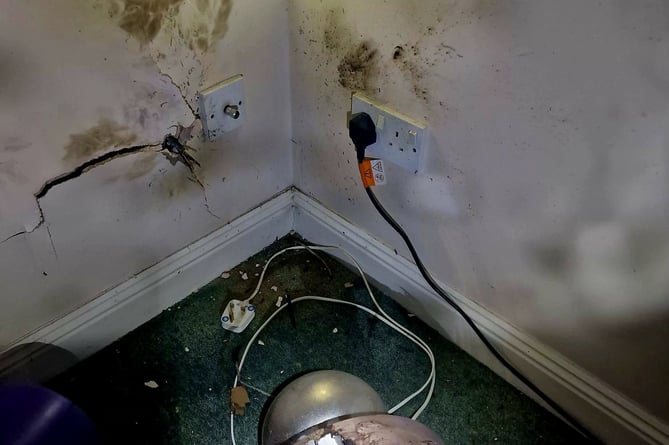 (Photo: Buckfastleigh Fire Station)
According to firecrews from Buckfastleigh Fire Station it was evident a large surge had gone through the house and plug sockets had blown off of the wall, light switches were effected and a lamp was shattered.