A LOOK AT DAWLISH WARREN LIFE SAVING CLUB
Thursday 7th April 2022 9:00 am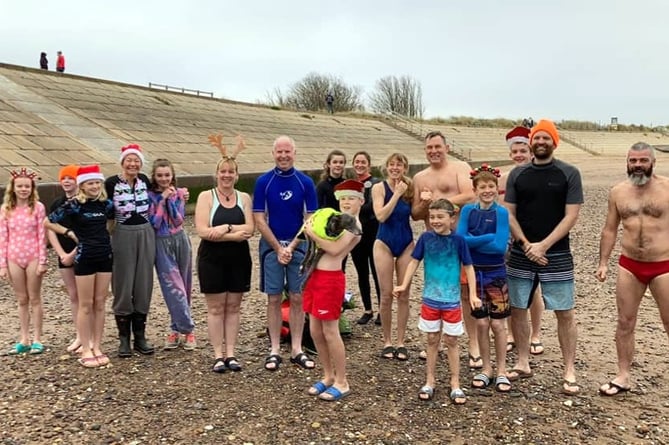 Subscribe newsletter
Subscribe to our email and get updates right in your inbox.
Throughout the first half of the 20th century, rising popularity of the beach holiday, alongside unpredictable rough winters caused many drownings on shores across the country; particularly in the southwest of England which was becoming increasingly popular with tourists seeking warm sandy beaches in idyllic settings.
Dawlish Warren was no exception, having had more than its fair share of casualties involving the water.
This caused public pressure to mount upon local authorities to do something, but talk is cheap and it wasn't until a second spate of drownings in the early 1960s that the problem was addressed.
Police, Fire Service and other keen men and woman in the area volunteered their weekends to provide a watchful eye over the beach, and in 1966, Dawlish Warren Life Saving Club was formed.
During this time, many lifesaving clubs were appearing all over the Southwest and The Surf Life Saving Association (S.L.S.A) was formed as a governing body adopting the already well established Australian model.
This suited the larger surf of the West Country. In the East of England and inland open waters the Royal Life Saving Society was already well established, having been formed in 1891.
Both would gain momentum, and it wasn't long before Lifeguard services were a common sight at popular pools and beaches everywhere. Lifesaving Sport was also becoming increasingly popular, in which existing skills could be honed. Skills involving teamwork, speed and strength prove vital in a real emergency, todays lifesaving sport is a worldwide phenomenon in which hundreds of clubs compete from all over the world.
We are very proud to say that our own club has won many gold, silver and bronze awards at this international level. The club was honoured to be part of the Olympic team that provided safety cover for the 2012 triathlon at the Hyde Park Serpentine.
Our charitable objectives include:
=To teach child members ages 7-16 basic open water skills, increase their awareness of dangers and build confidence within the beach environment in a fun, supportive, safe manner.
=To teach members aged 16+ advanced open water skills and first aid skills needed to undertake internationally recognized lifeguard qualifications including the National Vocational Beach Lifeguard Qualification (NVBLQ).
=To raise public awareness of beach safety.
=To lifeguard Dawlish Warren beach throughout the summer independently, and alongside the Royal National Lifeboat Institute (RNLI) lifeguards.
=Encourage participation of lifesaving sport and support good sportsmanship above all.
=Provide a friendly, open, safe welcoming atmosphere within the club.
DWLSC is a registered training facility of the National Vocational Beach Lifeguard Qualification or NVBLQ which is the new national standard for beach lifeguarding.
Stalwart members can go on to be trained to use our Arancia inshore rescue boat.
Our training is supplied free of charge to active members who participate in club fundraising activities and patrols, it is held subject to demand of candidates.
Many other courses are available to suit all ages and abilities
All senior members will be asked to Participate in active patrols of Dawlish warren beach from a minimum of 11am-3pm on Sundays throughout the season. A perfect opportunity to put learnt skills in to practice! For qualified members, this is put into a router, unqualified will be encouraged to assist to learn on the job.
nIf you would like more information or have any questions, please contact Alex Lovell at [email protected] or check out www.dwlsc.co.uk