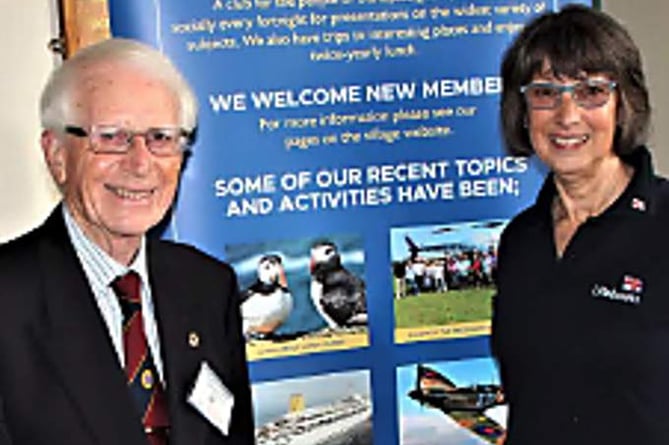 Ian Doddrell, former Probus Club chairman with Wendy Richards
()
Subscribe newsletter
Subscribe to our email and get updates right in your inbox.
Wendy Richards made a presentation to Bishopsteignton Probus Club about the important role of women in the RNLI (Royal National Lifeboat Institution). She told her audience that the RNLI was founded in 1824 and gets no Government funding. It is a separate organisation from HM Coastguard, but they work closely together. Most RNLI workers are volunteers and the organisation's aim is to save lives at sea and they do this twenty four hours a day throughout the year.
From the beginning of the RNLI, women have played an important role, together with the men, by pulling the lifeboats to the sea, launching them and towing them back from the sea to the lifeboat stations. The first female crew were used by the RNLI in 1969 and today they make up thirty per cent of all crews.
The first woman to receive a medal for bravery from the RNLI was Grace Darling who in 1838 risked her life to rescue survivors stranded after a ship was wrecked on rocks. She and her father rowed a boat for a mile in terrible weather and very rough sea to reach the survivors.
Every year, RNLI volunteer lifeboat crews and lifeguards rescue thousands of people and save hundreds of lives. To do this, they have purchased and maintain some 200 lifeboat stations, 240 lifeboats and seven hovercraft, which are funded almost entirely by donations.
Ian Doddrell, former Probus Club chairman, thanked Wendy Richards for an excellent presentation.