Waterfowl protection plan under review
Sunday 12th June 2022 11:00 am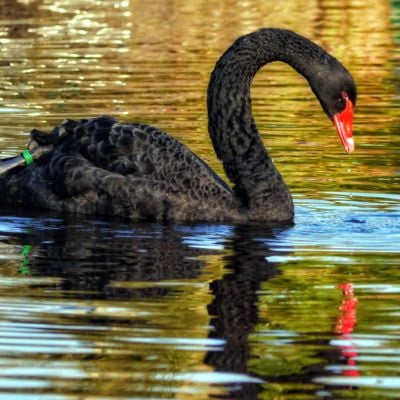 Subscribe newsletter
Subscribe to our email and get updates right in your inbox.
MEMBERS of Dawlish Town Council have put together a series of recommendations to protect the town's iconic wildfowl.
Proposals from the Civic Amenities Committee have been drawn up in response to the most recent incident involving one of the famous black swans.
The recommendations follow an incident where an attack by a dog, which had been on a lead, killed a swan at Tuck's Plot.
The committee was asked by the town council to review the current regulations and consider further options to increase security of all the wildfowl.
A report from the town council's senior waterfowl warden Don Philips said the new adult black swan, Bert, was 'settling in well' and it is hoped he will be mating with the adult female soon.
Remaining cygnets, all females, are all said to be fine.
One of the male cygnets has been killed when it was attacked by a fox.
Ducks are still hatching and ducklings are being put in the viewing windows in the enclosure while one goose has gone missing but there is no news on its whereabouts.
Councillors agreed to ask Teignbridge Council to give the town council specific details of enforcement plans for Dawlish relating to dogs on the Lawn.
Further agreement was to ask Teignbridge Council to spray paths around the Lawn with suitable graphics emphasising the dogs on leads rules relating to the current bylaw.
Councillors are to ask Teignbridge Council to put the new order notices on both entrances of Tuck's Plot and, when doing a reprint of the Public Spaces Protection Order, to include a one metre symbol next to the lead graphic, double the size of the one metre text, and to include a QR code link to the enforcement.
Holiday parks are to be asked to include information about dogs on leads on the Lawn and include this in their welcome packs.
It was also agreed that Cllr Alison Foden, with the projects officer, reviews the current placement of signage to identify gaps with a view to asking Teignbridge Council to move or add signage.
Finally, it was agreed to investigate the possibility of asking Teignbridge Council for a contribution towards increasing funding for the hours for the town's waterfowl warden.
Comments
To leave a comment you need to create an account. |
All comments 0