DEVON'S wildlife made a splash for visitors last week, as a pod of white-beaked dolphins put on a show on Teignmouth's Devon Sea Safari.
Growing up to three meters in length with a distinctive white beak, the species is extremely rare in Devon's waters. 
Although white-beaked dolphins are common in Arctic waters as well as the North Atlantic, their presence in the English Channel is rare.
Rob Hughes, the owner and skipper of Devon Sea Safari captured this magnificent picture of one of the dolphins breaching.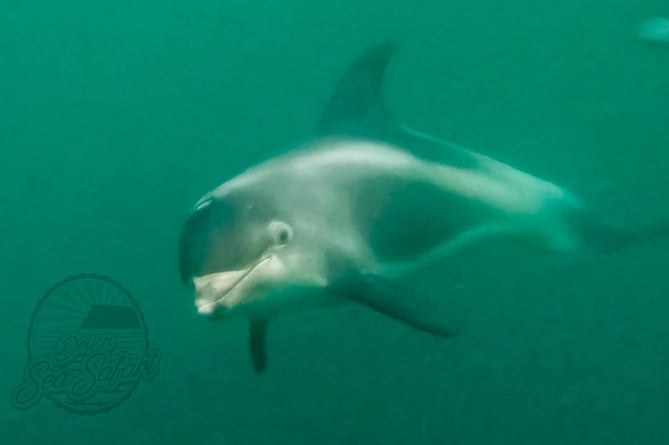 (Rob Hughes/Devon Sea Safari)
Rob said: This is only the second time in five years have I seen them in our patch. These huge dolphins are 3 meters long. 
'So lucky for our wildlife passengers today. On the early trip, we spotted large fins just off Maidencombe and followed their slow swim South to Hope's Nose. A nice rare sighting of eight white-beaked dolphins.'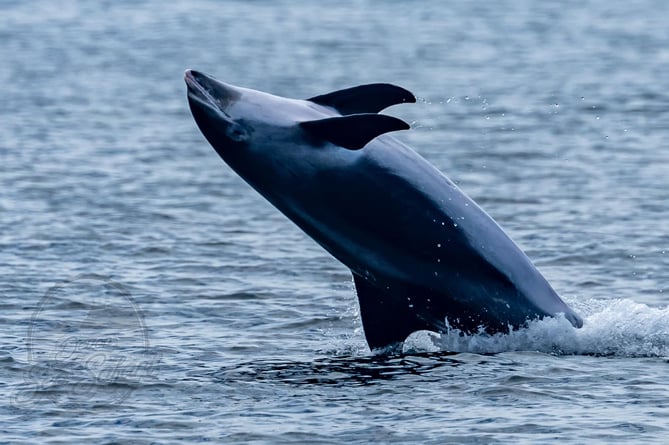 (Rob Hughes/Devon Sea Safari)