Return of the repair cafes
Monday 2nd May 2022 8:00 am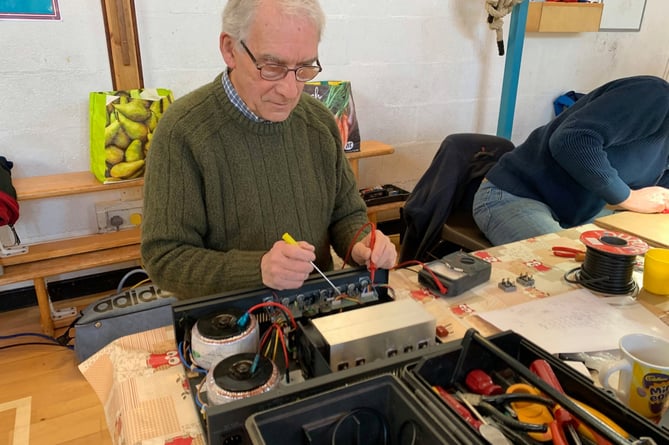 Ashburton Repair Cafe (above) and Chudfix Repair Cafe (below) will be back in action on May 14.
Subscribe newsletter
Subscribe to our email and get updates right in your inbox.
DEVON'S menders, fixers, tinkerers and tailors will be out in force on May 14 as the BIG FIX makes its return.
Following a two year absence, Devon County Council's marathon of mending event, the BIG FIX, returns on Saturday, May 14.
The BIG FIX is an annual event whereby people give their time and expertise for free to help fix items that might otherwise be thrown away.
Whether it be a broken clock, a torn, hole-ridden, item of clothing, garden equipment which has long since functioned or a faulty electronic device, these examples and more can be brought for repair.
A number of Repair Cafes will also be held at the same time, coinciding with the BIG FIX as an attempt to maximise the mend and minimise the send to the bin.
Originally set up in the Netherlands in 2009, there are now more than 2,230 Repair Cafes around the world including Belgium, France, the United States, India and Japan, repairing more than 40,000 items a month.
Chudfix will be hosting a Repair Cafe at Chudleigh Primary School from 10am to 12.30pm, Ashburton Repair Cafe will also be in action on May 14 as well as cafes in Bishopsteignton and Exmouth.
Sue Williamson, who has helped to organise six sessions at the Repair Cafe of High Bickington and Atherington, said: 'The Repair Cafe is one way in which communities can come together and make a small but positive difference.
'It also serves as a meeting place for villagers to meet and mix.'