WIDECOMBE Show surprised this year by basking visitors in glorious sunshine.
On Tuesday, the small village in Dartmoor became a gathering of the best of Devon. Traders, town criers, visitors, tradesmen, and a few llamas enjoyed local goods, agriculture, and seasonal traditions.
There was much to be enjoyed both in the village and at the show. The soundtrack of folk music and Morris bells was a backdrop to the day. People of all ages enjoyed beverages and food whilst watching bands and contests.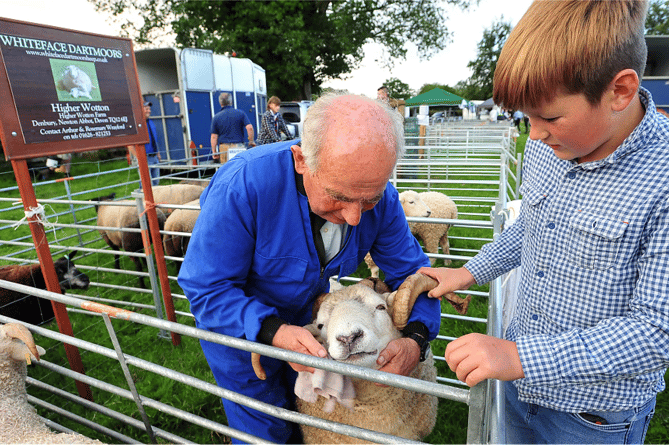 A quick face clean for a Whiteface Dartmoor sheep from Arthur Wrayford assisted by John Weaving.
(Steve Pope / MDA)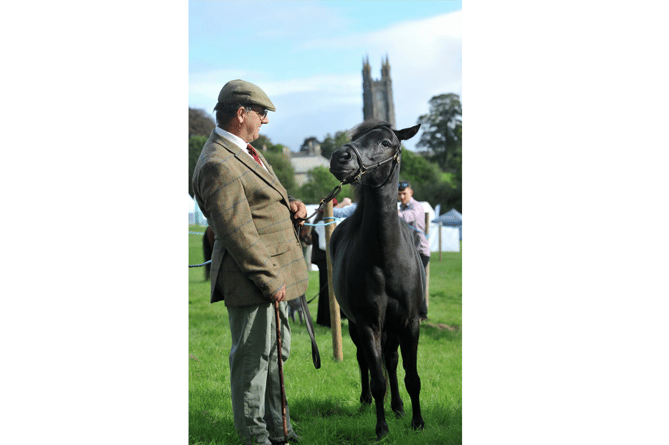 Dominic Howarth-Podesta from Stover with three year old Trefursdon Summer Breeze
(Steve Pope / MDA)
Ten of Devon and Cornwall's best Town Criers from Devon competed in the Town Crier Competition for the Widecombe Cup, where the second cry was themed 'humorous.' The Dartmouth Town Crier, Lez Ellis, looks forward to this as one of the best events in his calendar and has done for the last 5 years.
Leslie Mackenzie from Exmouth has enjoyed the show every year, 'It's always such a lovely show, a lovely day. All the people look after us so well. A lot of effort goes into it.'
Many of the traders too, return to Widecombe each year. There was agreement that the sun was a bonus to the day, as despite the last few years being rainy, the show has always been a success.