IN the early hours of yesterday morning, Sunday, September 17, firefighters were called to Totnes following reports a house had been struck by lightning.
Just before two o'clock in the morning, crews from Buckfastleigh and Ashburton received the report.
Upon arrival the occupant had successfully vacated the property and were taking refuge with a neighbour, having sustained minor injuries from a ceiling falling down.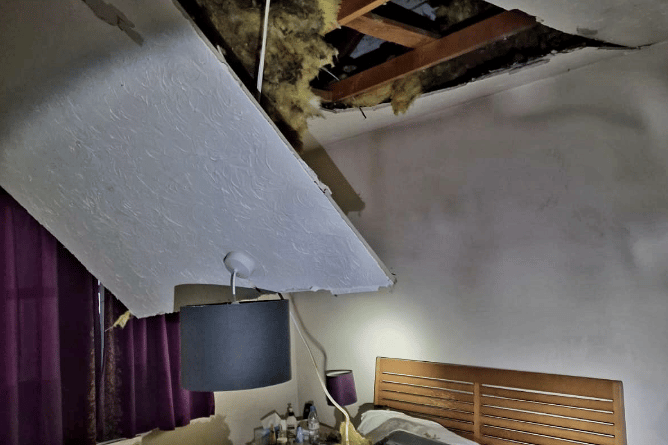 (Photo by Buckfastleigh Fire Station)
With this incident all but taken care of, the combined crew of Ashburton and Buckfastleigh Fire Stations could surely head back to base, but this wasn't the case, as a spokesman for Buckfastleigh Fire Station explains.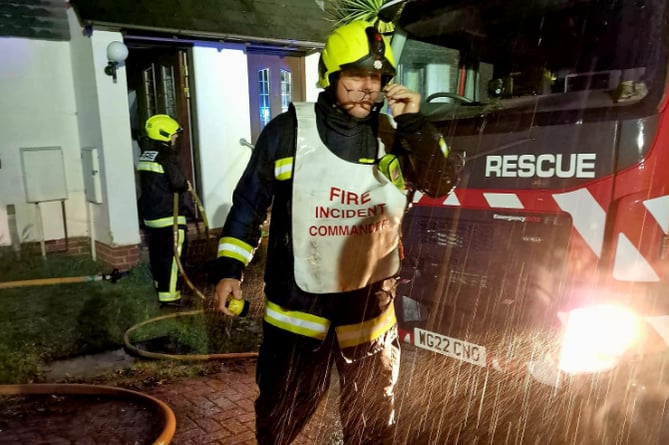 (Photo by Buckfastleigh Fire Station)
'As we were leaving this incident we were then mobilised to reports of a house being actively flooded by the intense downpour which came with the thunder storm.
'We had difficulty in reaching the property due to localised flooding so two firefighters donned water safety PPE and waded to the house to support the occupant.
'We utilised small tools, buckets and shovels to remove the majority of the water.
'We then installed the occupants flood defence barrier to prevent further flooding from the rain that is forecast today [Sunday, September 17]'.