THE great and the good from Teignmouth and Dawlish Police had a busy Saturday, September 16, which saw not only Optimus Crime mobilised, but also the team attend Teignmouth Pride.
The day started early, at nine o'clock to be exact. Acting Inspector, PC Harvey, and NBM Orchard taking Optimus Crime, the team's latest vehicle for the tackling crime out in the sticks, to an event at HQ, which resulted in several positive conversations around the impact of rural and wildlife crime.
Officers, along with other members of the team, then provided a visible presence in Teignmouth town for the evening to continue their efforts to be visible in tackling Anti-Social Behaviour (ASB).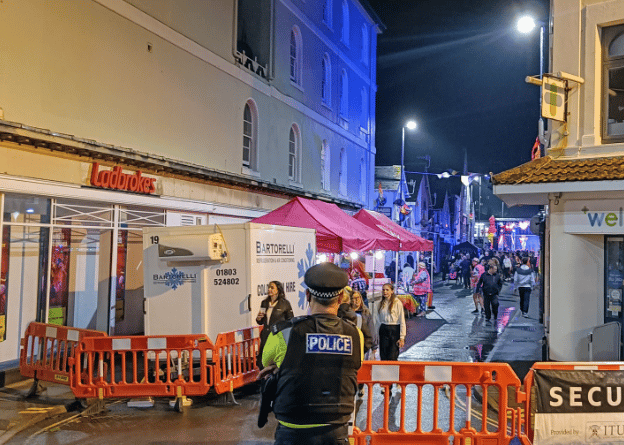 (Photo by Teignmouth and Dawlish Police)
'Our diverse community team were also present during the day providing advice and information' the spokesman added.