Obsessed stalker fitted with GPs to keep him from terrified ex
Tuesday 10th May 2022 1:43 pm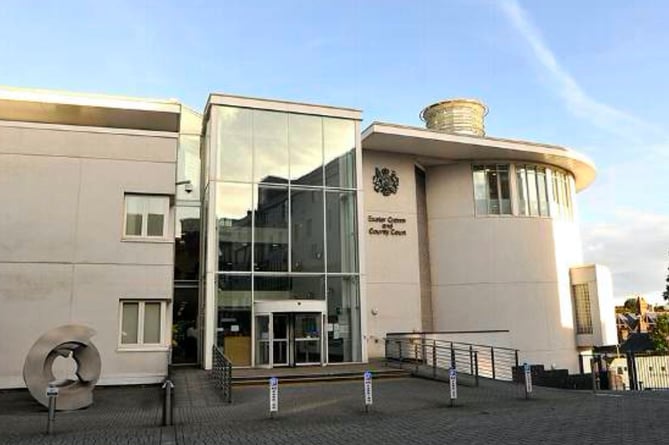 Subscribe newsletter
Subscribe to our email and get updates right in your inbox.
AN obsessed stalker from Ashburton is to be fitted with a GPS tracker to prevent him spying on his terrified ex-partner.
Craig Hocking bombarded the single mother with 843 calls, messages or e-mails and hacked into her Facebook and online shopping accounts.
He hacked into a security camera which she set up at her home and used it to spy on her, sending a sinister message telling her 'the walls have eyes'.
Hocking started following the mother-of-three after she ended their seven year relationship and she saw him lying in wait for her when she was on the school run.
Some of his messages made it clear that he was tracking her movements from her home in South Devon and watching her when she met friends of a nearby seafront.
He was issued with a Domestic Violence Protection Order after grabbing at her chest while collecting his clothes from her home but he broke it and spent a week in jail before carrying on his stalking as soon as he was released.
She wrote a victim impact statement which said: 'It made me feel sick to my stomach and tense all the time; looking over my shoulder. I couldn't sleep, which made my mental health so much worse.
'I had suicidal thoughts and felt he was watching my every move. When I saw him on the school run I would panic. I felt I had no safe haven.'
Hocking, aged 29, of Ballard Park, Ashburton, admitted battery and stalking causing serious alarm and distress and was jailed for 20 months, suspended for two years with 150 hours unpaid community work and £510 costs.
He was made subject of a restraining order banning any contact for 10 years by Judge Peter Johnson at Exeter Crown Court, who made a six-month monitoring order.
He told him: 'I hope that will provide some comfort to the victim. If you breach the restraining order, it will be discovered in a matter of minutes and you will be arrested and brought back to court, where the suspended sentence would be activated.
'When this relationship ended, you found yourself totally unable to accept it and for the next five weeks you subjected your former partner to a stalking campaign that caused her remarkable distress, incredible suffering.
'It affected her parenting and left her feeling in a very poor way. You were arrested after bombarding her with phone calls but within a very short time of your release, you continued to stalk her.'
Miss Francesca Whebell, prosecuting, said the stalking started in January this year when the woman ended the relationship and continued until Hocking's arrest in February, save a six day break when he was in prison.
She said he accessed her Facebook and online shopping accounts and used different numbers to contact her after she blocked his calls and messages. On one day alone, he made 117 calls and sent ten e-mails.
The total number of uninvited contacts by different means added up to more than 800, of which 100 happened after he had been arrested, jailed and released.
Mr William Parkhill, defending, said has realised the impact of his actions in the two and a half months he has spent in custody.
He said: 'He is immensely immature and behaved appallingly without grasping how serious, how bad, and how unpleasant it was.'