Diamond day for former pupils of grammar school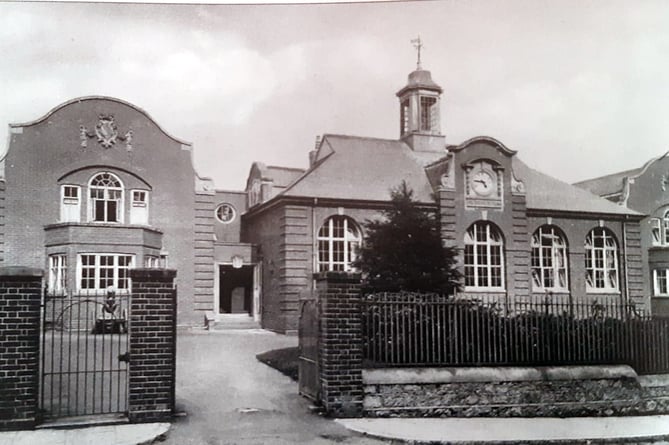 (Contributed by Johnny Glover )
Subscribe newsletter
Subscribe to our email and get updates right in your inbox.
'TWAS sixty years ago a group of young people from in and around Newton Abbot, having passed their 11-Plus examination, began their secondary school careers at Newton Abbot Grammar School.
Former pupil Johnny Glover, who lives in Germany, has been hard at work planning a reunion, which is to be held on June 20 in a pub in Kingsteignton.
'An evening of entertainment will be provided, including top hits from the 1960s, a slide show, and a video link to some ex-pupils living in far-off countries who don't have the possibility of taking part personally, internet permitting, and a H/C buffet has been organised to stem the hunger.' Johnny said.
For the following day Johnny has arranged a guided tour of the old school where all the changes that have taken place since most pupils left in 1967-69 will be discussed.
He has also been invited to take a look at a small archive dated from 1955 to 1970.
The forerunner to Newton Abbot College, the school was founded in the late 19th century as Newton Abbot Grammar School and was accommodated in a large house in Courtenay Park, which is still standing today.
After moving temporarily to the Passmore building, it relocated to a new building complex specially built for the school on Old Exeter Road in 1915 and was then called Newton Abbot Secondary School.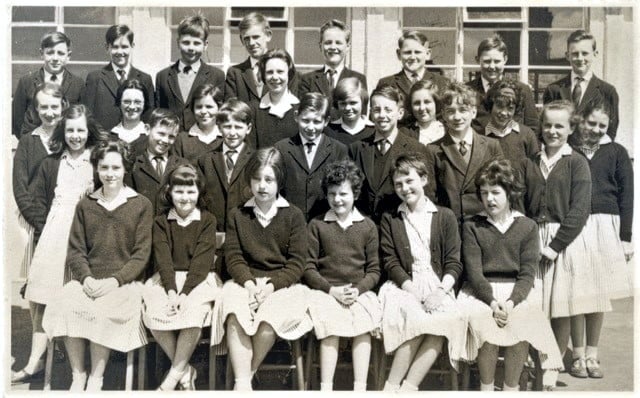 Class 1G of 1962
(Contributed by Johnny Glover )
In 1938 the school was renamed to Newton Abbot Grammar School and remained so until transitioning to a comprehensive in 1975.
The junior side of the school was behind the main buildings and consisted of prefabricated concrete huts with asbestos roofs called HORSA huts.
It was in these uninviting, cold concrete huts that the 1962 intake was first housed in classes 1G, 1M, 1T and 1X.
Now, 60 years later, these pupils have mostly retired and are set to come together again for a 'final fling'.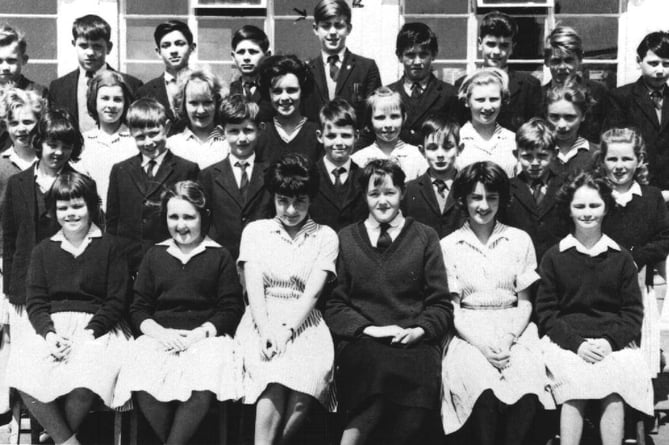 Class 1X of 1962
(Contributed by Johnny Glover )
In 2002 Johnny organised a reunion for his first-year class, 1X, also in a pub in Kingsteignton.
He was able to track down every single one of his ex-classmates still living through the social media platform 'Friends Reunited'.
'The turnout then was tremendous, unfortunately this platform quite suddenly stopped operating and many contacts were lost' Johnny explained.
'Facebook became the default social media platform and I started picking up the pieces until I finally set up a 1962-Intake group to get the ex-pupils back together again in 2020.'
Another hurdle soon presented itself and derailed Johnny's plans for a meet up in 2020: the emergance of Covid-19.
'Nevertheless, through all the preparatory activities a lot of lost faces have reappeared and old friendships renewed, for that alone it is worth the effort' Johnny said.
Johnny is still looking to find many more lost contacts from 1962 and later; anyone from that year or anyone who remembers Johnny can contact him via e-mail on - [email protected]
Comments
To leave a comment you need to create an account. |
All comments 0