Porn user who turned online fantasy into reality faces jail for abusing girl
Thursday 19th May 2022 2:24 pm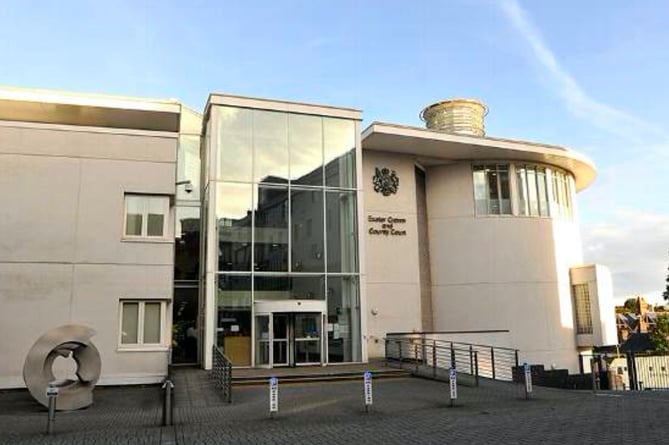 Subscribe newsletter
Subscribe to our email and get updates right in your inbox.
A PORNOGRAPHY user is facing a long jail sentence after he turned child abuse fantasies into reality by touching an 11-year-old girl.
Benjamin Goldsworthy accessed stories on the internet just hours before molesting the schoolgirl when she was visiting his home in Newton Abbot.
She was playing a computer game when he touched her chest and private parts in exactly the way he had read about online. Even the physical description of the victim was similar.
Goldsworthy, aged 41, of Bugle Place, Newton Abbot, denied sexual assault of a child and two counts of assault by penetration but was found guilty by a jury at Exeter Crown Court.
His sentence was adjourned until June 15 by Judge David Evans, who ordered a pre sentence report and told him: 'You have been convicted on powerful evidence on an indictment which involved the sexual abuse of a child.
'Whatever your interest in child sexual abuse, as was revealed by your online activity, you have the time between now and the day of your sentence to reflect on it.
'It is entirely up to you how you conduct your interview with the probation service. You should put your affairs in order because you are going straight to prison, and for a considerable period of time.'
Mr Jason Beal, prosecuting, told the jury that the young victim told her mother about the abuse in February 2019 after her parents noticed she was upset about something.
A download of Goldsworthy's phone after his arrest showed he accessed child sex stories in the days before the offences which mirrored what he went on to do.
Goldsworthy denied touching the girl at all and claimed she had invented the entire incident. He said the stories he downloaded were a coincidence.