Jealous fiance jailed for frenzied stabbing attack on partner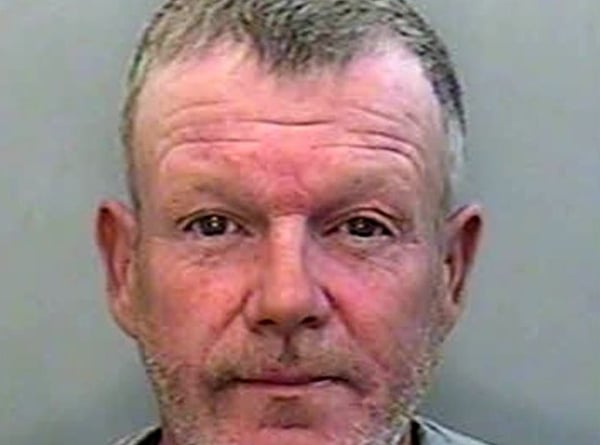 JAILED: James Taylor
(Police )
Subscribe newsletter
Subscribe to our email and get updates right in your inbox.
A FIANCÉE has been jailed for stabbing his partner 13 times in the neck and body during a jealous rage.
James Taylor launched the frenzied attack on girlfriend Suzanne Houghton after accusing her of sleeping with customer at the pub where she worked as a barmaid.
She was saved from further injury by a brave neighbour who kicked open the door of the flat and stopped the attack.
She needed an emergency blood transfusion but none of the cuts severed an artery.
Ms Houghton feared she was going to die when Taylor told her 'I'm going to murder you' before starting the frenzied attack in her flat above the Olde Well House pub where she worked.
She had been married to Taylor in the past and the couple had lived together in Moretonhampstead before they divorced.
They resumed their toxic relationship about six years ago and were engaged at the time of the stabbing on May 28 last year.
Roofer Taylor, aged 48, of Torquay Road, Paignton, denies wounding with intent to cause grievous bodily harm but was found guilty by a jury at Exeter Crown Court.
He was found not guilty of the more serious charge of attempted murder.
He was jailed for seven years by Judge Simon Carr.
He told him: 'Miss Houghton received physical injuries from which she has recovered and psychological injuries which have not.
'To be attacked in your own home is not something she will recover from easily. She will carry it for the rest of her life. A weapon was used and grave injuries inflicted.
'It is aggravated by the number of wounds inflicted, the fact you were drunk, and because it was in a domestic situation in her home.'
During the trial the jury heard that Taylor had been seen with a knife in the pub earlier in the evening and had accused a customer of having an affair with his fiancée.
The attack happened after the pub shut and she went upstairs to unwind with a drink while watching soaps on catch-up television. He accused her of being unfaithful and being a slut and a whore before launching the attack.
Taylor told the neighbour who interrupted his attack 'she asked for it' before leaving the scene without calling for help.
Ms Houghton said she thought she was going to die during the attack, in which she suffered a collapsed lung and a total of 13 knife wounds, including some to her arms as she tried to defend herself.
She said: 'He started saying these disgusting things about me sleeping around and ******** about. He called me a dirty lying slag and a whore.
'I could see he was angry and he came towards me saying "I'm going to murder you". Then I saw the knife which he took out of a pocket in his coat.
'I knew he was going to kill me. That was his intention. He did this on purpose. He knew what he was doing. I could see the hate in his face when he came towards me. It was pure hatred.'
Taylor said he was so drunk he did not know what he was doing and could not remember the stabbing itself.
He said: 'I did not at any point mean to hurt her.'
Mr David Sapiecha, defending, said Taylor has no history of serious violence and is remorseful for what he did.