Year of big events boosts RNLI coffers
Friday 10th December 2021 2:00 pm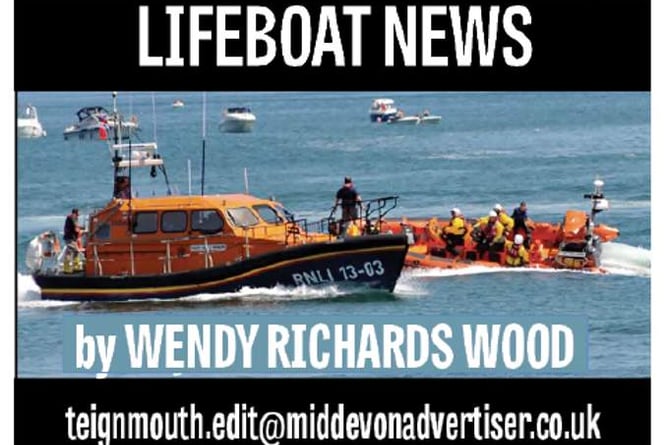 Subscribe newsletter
Subscribe to our email and get updates right in your inbox.
The RNLI Teignmouth fundraising team would like to say a sincere and heartfelt thank you to Dart and Partners, our local estate agents, for their amazing partnership support this year.
They have been tremendously generous in providing printing, for our Where's Welly competition in the summer, and staff to help out at events.
Particularly, we would like to say thank you for making RNLI Teignmouth the beneficiary of their 50th Anniversary buffet dinner which was attended by 200 people at Cofton Holiday Village, Dawlish on Friday, November 26 together with an auction and a raffle, followed by a comedian and dancing.
It was a brilliant evening and raised altogether an amazing £4,709.
We would also like to express our appreciation to all the donors of auction lots and raffle prizes.
Despite appalling weather, a incredible £275 was raised at the Strand Centre in Dawlish and at the Dawlish Christmas Market, £700 was raised from the RNLI souvenir stall alone.
Together with £430 from a bucket collection at Trago Mills on Friday, December 3 and £450 from the Teignmouth Christmas Market on Saturday, it has been a busy time (and somewhat cold) for our intrepid fundraising volunteers!
λ Unfortunately, the RNLI Carol Service will not now be taking place this year at St Michael the Archangel, Teignmouth. The principal reason is that, given present uncertainty about the spread of the omicron variant, it was felt that it would be unwise for any gathering of the crew, at which infection might be spread, which would then prejudice the availability of the lifeboat to respond to a shout.
λ At the time of going to press, the last and biggest event of the year will be the RNLI Walk In The Sea on Sunday, December 26.
So, dig out those fancy dress outfits – judging will be at 10.45am and 'Splashdown' will be at 11am.
If you can also obtain sponsorship for your dip in the sea that would be AMAZING! We have an annual award for the individual who raises most sponsorship at the Walk in the Sea – could it be you this year?
Online registration is by far the best way of ensuring your entry, but if you really are unable to do that, you can register on the day from 10am to 10.40am. Registration forms can be picked up from the RNLI shop, which is open 11am to 2pm every day until Christmas Eve.
Please help us to make this the best one ever!
Every contribution made this year from all of these events will go a long way towards supporting the volunteer lifeboat crew in Teignmouth and the lifeguards, to continue their essential lifesaving work.
Thank you to all who have taken part, donated or volunteered their time, and please stay safe.